How to Clean Your Home Effortlessly in Spring Cleaning
Nothing beats that feeling of accomplishment when you get a head start on spring cleaning. If you're ready to spring clean your home, you won't want to miss this list of deep cleaning household chores that will ensure your home is squeaky clean in no time at all!
You don't need to take a week off work to tackle it – and you certainly shouldn't feel like it's too much of a chore.
Take a look at the Spring cleaning tips below and see if you can shave some time, energy and effort off the task of cleaning your home from now on.
Step 1: To do a checklist.
Approaching your house room by room is the most effective way to deep clean it. Create cleaning checklists for each room to help you get organized and to remind you of the areas that need extra attention.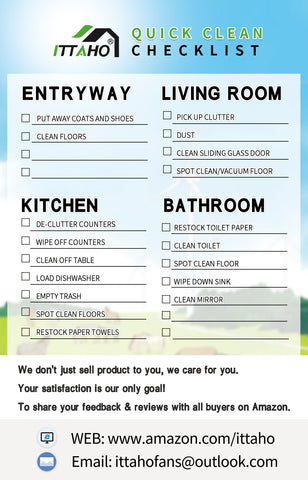 Step 2: Declutter
Declutter rooms and areas you wanna clean. Take the trash bag and start your work. Separate out the "keep", "donate" and "throw away" objects and clearly label them to avoid any treasures getting thrown away by mistake. It is easy to give your home a refresh.
Step 3: Clean Bedrooms
Clean and store winter clothing, bedding, decor, and other items. And pull out your spring items to give your home a refreshed look. 
You can strip beds and wash linens, and winter clothing firstly. Then you can clean your bedrooms when laundry works. Start at the top of the room and dust ceiling fans, light fixtures, and door and window trim. Dust the furniture with a microfiber cloth. Clean the floor by vacuum.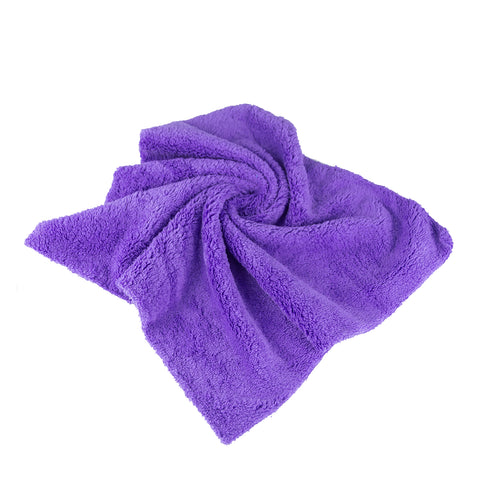 Step 4: Clean the Kitchen
Kitchen is a difficult task. You can also start at the top. Then clean the dishes and wipe the counter. Cleaning oven, fridge, microwave and dishwasher need a long time. White vinegar and soda are good choice. Lastly, mop the floor.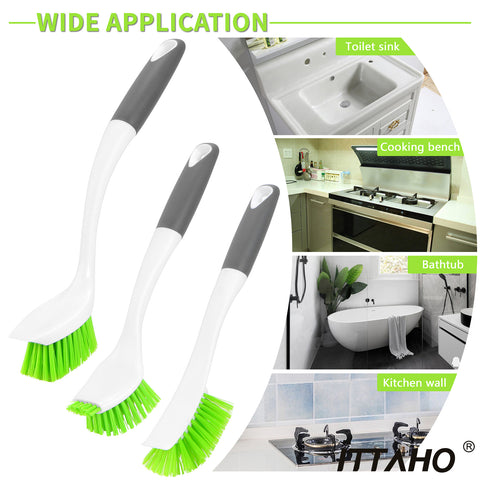 Step 5: Cleaning Bathroom
Spray sink and countertop, shower stall, or bathtub surfaces with white vinegar or soad. Add toilet cleaner. Give the cleaners some time to work.
Toss towels bathmats in the washer.
Scrub the tub or shower, sink, and countertop with a soft-bristled brush. Rinse well and dry with a microfiber cloth to prevent streaks.
Rid painted walls of greasy fingerprints, dust and stains by wiping them with a damp microfiber cloth or a clean, damp microfiber mop. Again start from the top and make your way to the bottom. Finally, mop the floor.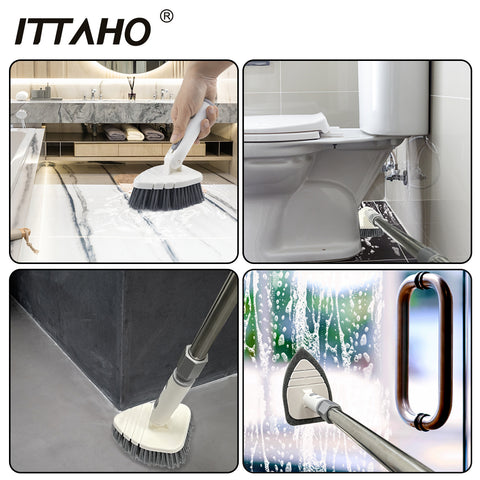 Step 6: Clean all other areas
Dusting by microfiber cloth. Cleaning windows, glass and mirrors. Removing dirt and stain by scrub brush. Deep clean the carpet by vacuum. And you can sweep the outdoor areas.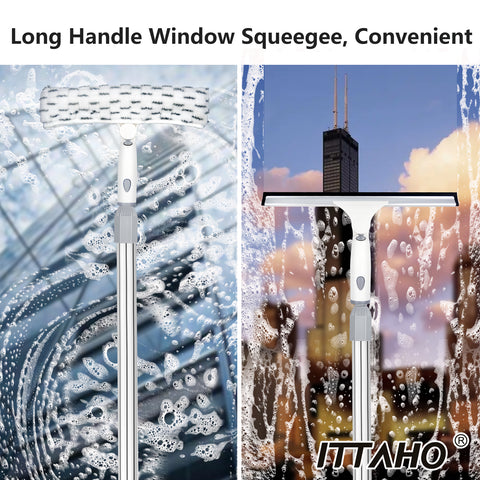 Please check and circle your checklist when you get a job done.
When you start to clean, always work from top to bottom in a room to make sure that you don't clean anything more than once.
And I'd like to note that there is no time limit here.
Whether you have half an hour a day, or want to do everything in one day – it's UP TO YOU.