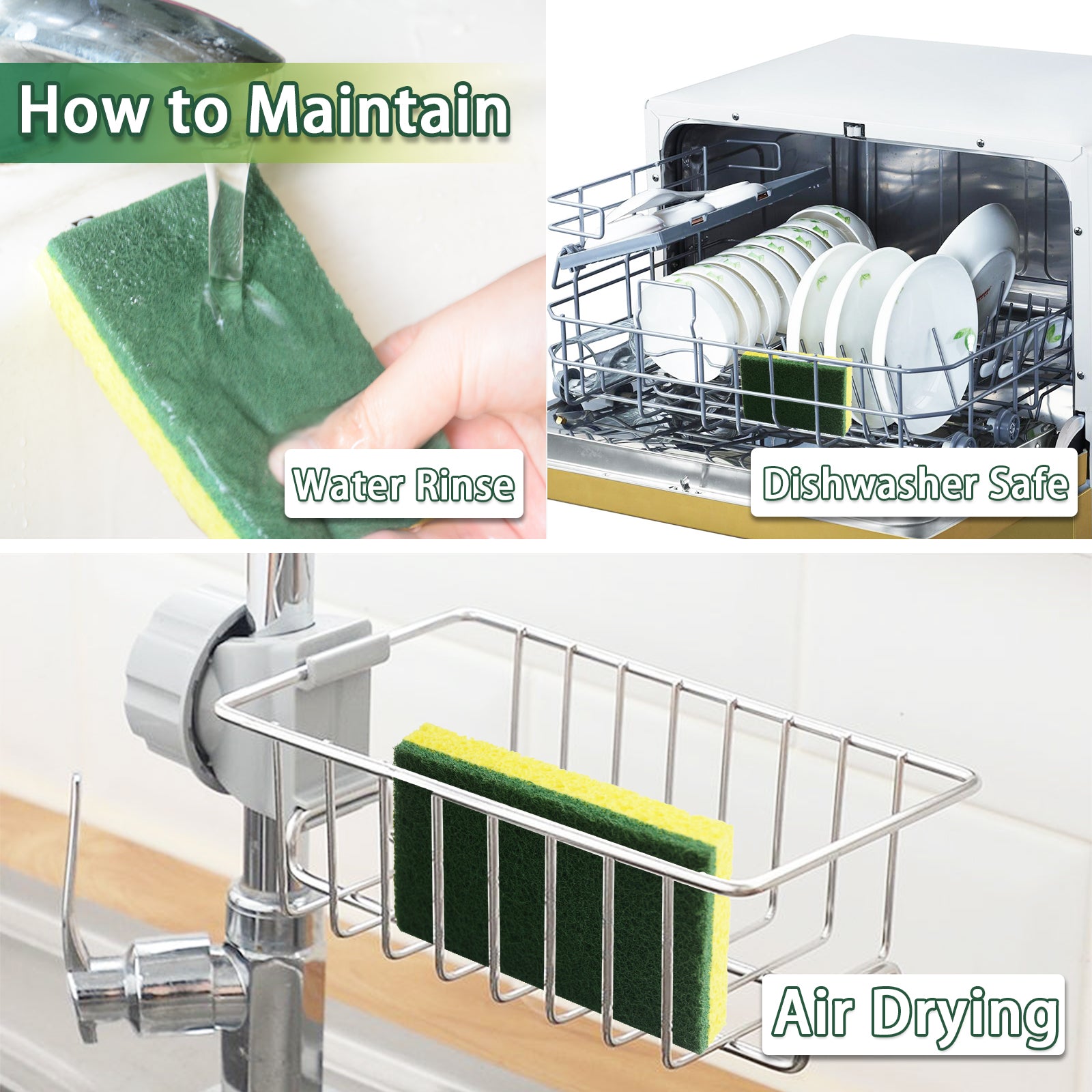 Mar 31 , 2023
Kitchen sponges play a vital role in our household life. We usually use them to clean cookwares, like dishes, glass and pots. So you might get a germy kitchen sponge. To clean sponge completely on the regular.
If you're not cleaning your kitchen sponge regularly, you could be spreading bacteria. Learn how to disinfect a sponge using hot water, soap, and more.
Washing & soaking
Wash your sponge with hot water and dish soap. This is an easy way for each house worker.
1st, you can put the sponge into a pot, and add water and soap. Please keep soaking them about 5 minutes, you can boil at the same time.
2nd, allow the sponges cool, then removing them and wiring out excess water.
Besides, sanitize them to prevent your sponges from spreading germs.
You can disinfect them by MICROWAVE or DISHWASHER.
Microwave
Make sure the sponge is completely wet before put in. Because the DRY sponge could catch fire in the microwave.
Please keep one minute on high. It is sufficient to kill bacteria.
Be careful when removing the sponge, the sponge should be very hot. You can try to wait for 10-15 minutes to cool and then take the sponge out of the microwave.
Dishwasher
1st, place sponges in the top rack and choose the hottest and longest cycle on your dishwasher.
2nd, use the dry cycle.
This way can eliminate up to most germs and bacteria.
What's more, clean them weekly, and toss shabby ones every two to three weeks, depending on use. Make sure different sponges should be used in different areas.
Sponge won't last forever, replace in regular. It is sufficient to keep your kitchen clean and in the long run, also helps to keep you and your family healthy.
---